Visa is white labelling and scaling PulseiD to cover markets in APAC
Visa is white labelling and scaling PulseiD to cover markets in APAC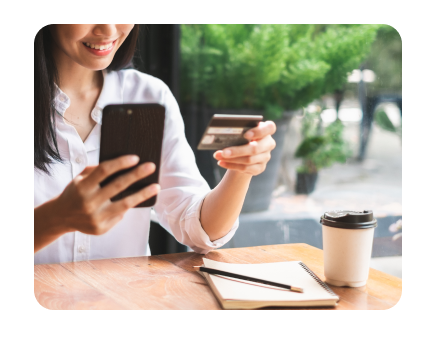 Visa is white labelling and scaling Catalyst to cover markets in APAC
Visa is white labelling and scaling PulseiD to cover markets in APAC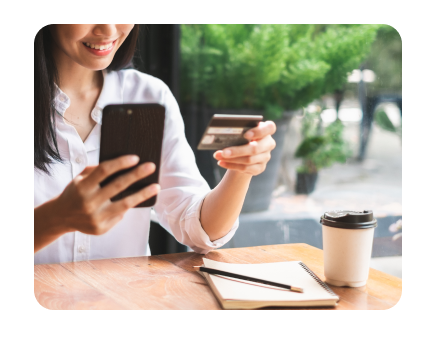 Eligible Visa Cardholders
– Encourage Card Spend
– Be 'Top Wallet' Card
Visa, the world's largest payment network, embarked on a mission to transform how 915 million Visa cardholders across 23 markets in Asia Pacific are being rewarded.
Their objectives are:
Visa Preferred Experience:
Arm thousands of banks that issue Visa cards with an open rewards marketplace platform that allows banks to activate merchant-funded rewards for Visa cardholders.
Card Usage:
Encourage cardholders to use Visa cards more frequently through the use of personalized merchant offers
Cost-Effective Loyalty Solution:
Empower banks to activate cardholder rewards that are funded by a wide network of merchants and brands.
Personalization:
Leverage advanced AI/ML algorithms that personalize offers to Visa cardholders based on historical cardholder transaction data.
Visa and Pulse iD entered into a long-term technology partnership to launch Visa Offers Exchange (VOX) across Asia Pacific. VOX is powered by the Pulse iD platform and is now being progressively made available by Visa to banks around Asia Pacific.
Key attributes of the Visa and Pulse iD partnership:
Integrated to Visa systems:
Pulse iD is integrated across seven global Visa systems to provide seamless fulfilment of cardholder rewards.
Bank-grade Security:
Pulse iD has been certified to operate with bank-grade security. As part of this process, the platform undergoes rigorous and regular Visa risk assessments, security audits, penetration testing and code reviews.
Merchant-Funded Offers:
The platform powers a two-sided loyalty marketplace that seamlessly connects banks and merchants, facilitating merchant-funded cashback promotions. To redeem rewards, cardholders simply pay with their linked Visa card – online or in store.
Omni Channel:
The platform allows banks to securely enable cardholder reward journeys across multiple bank channels from bank apps and push notifications to email and web portals.
Data-Driven Personalization:
The platform offers cutting-edge offer personalization leveraging Visa's transaction data and analytics capabilities. This significantly enhances engagement and loyalty experies offered to cardholders.
The partnership between Visa and Pulse iD yields remarkable results:
Innovation Award:
The successful implementation won Visa an Innovation Award, reflecting the seamless experience it provided to cardholders and the overall success of the platform.
Increased Card Usage:
The platform successfully incentivizes cardholders to use their Visa cards more frequently, strengthening customer loyalty.
Enhanced Merchant Engagement:
Merchants leverage bank channels as new sales and marketing avenues, leading to substantial incremental revenue growth.
Visa's collaboration with Pulse iD demonstrates the power of partnerships in driving innovation and success in the rapidly evolving world of rewards, customer engagement and loyalty.
Read more Customer stories
Read more Customer stories