Unlocking Personalized Cashbacks to empower M1's Telco
Subscribers

Unlocking Personalized Cashbacks to empower M1's Telco
Subscribers


Visa is white labelling and scaling Catalyst to cover markets in APAC
Unlocking Personalized Cashbacks to empower M1's Telco

 
Subscribers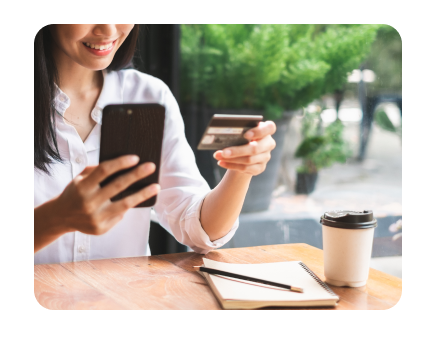 – Personalize experiences
– Cross-sell new services
M1, a prominent telecommunications company in Singapore, embarked on a journey to enhance its market presence and customer engagement. The company had several key objectives:
Cross-Sell Services:
M1 aimed to use rewards as incentives to promote its core services and
products, such as roaming, to its customer base
Enrich User Profiles:
The goal was to combine existing customer data with spending behaviors
to create detailed customer profiles. These profiles would be used to offer personalized services and experiences.
Activate Dormant Users:
M1 sought to re-engage dormant users effectively by leveraging
merchant-funded rewards, ensuring an economically sustainable approach.
To address M1's objectives and challenges, Pulse iD introduced an innovative solution:
Phone Bill Offset:
Pulse iD developed a program that automatically offsets monthly phone bills
when customers make purchases from top brands and merchants. This unique offering empowered M1's subscribers to drive down their monthly phone bills, enhancing customer loyalty.
Merchant-Funded Offers:
By collaborating with merchants to fund rewards, Pulse iD significantly reduced the cost of the rewards program. This approach not only made the program economically sustainable but also created an intelligent marketing channel for merchants, fostering collaboration.
Integration with M1's Digital Strategy:
Pulse iD seamlessly integrated its solution with M1's new mobile app and overall digital upgrade. This alignment allowed M1 to provide innovative and novel customer experiences while retaining its user base.
The partnership between M1 and Pulse iD yielded the following results:
Identified 'Super Users':
Analysis of the mobile phone subscribers that have been utilizing the cashback program identified a segment of 'Super Users' – subscribers that have been heavily using the offset feature of the program to drive down their phone bill
Increased User Activation:
The program successfully reactivated dormant users, providing M1 with a new channel for engaging with its customer base. This initiative not only brought back inactive users but also kept existing ones engaged.
Innovative Market Positioning:
M1 successfully repositioned itself in the market as a provider of innovative digital experiences through its cashback rewards program. This initiative not only met the objectives but also exceeded customer expectations.
Effective Cross-Selling:
The reward incentives played an important role in promoting additional
services and products to M1's customers. This approach led to the creation of new revenue streams, further strengthening M1's position in the market
Enhanced Customer Profiling:
The analysis of customer spending behaviors enabled M1 to create personalized offerings. This enriched the overall user experience, making it more tailored to individual preferences.
The partnership between M1 and Pulse iD has revolutionized customer engagement in the telecom  industry. By leveraging personalized cashbacks and innovative strategies, M1 has empowered its subscribers to take control of their phone bills while establishing itself as a leading player in the market
Read more Customer stories
Read more Customer stories