Al Hilal Bank is leveraging Pulse iD to acquire new cardholders and
boost engagement.
Al Hilal Bank is leveraging Pulse iD to acquire new cardholders and
boost engagement.


Visa is white labelling and scaling Catalyst to cover markets in APAC
Al Hilal Bank is leveraging Pulse iD to acquire new cardholders and
boost engagement.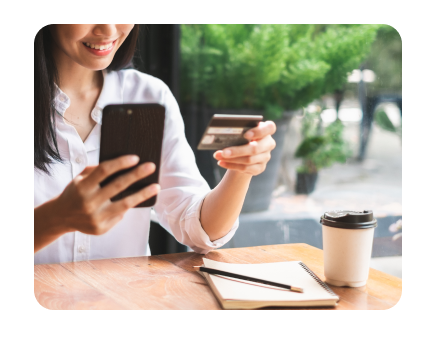 – Acquire new cardholders
– Drive bank app usage
Al Hilal Bank, a leading financial institution in the United Arab Emirates, approached Pulse iD with ambitious objectives centered around expanding their digital reach and enhancing their Lifestyle super  app. With over half a million customers in the UAE, Al Hilal Bank is a fast growing neobank owned by Abu Dhabi Commercial Bank. As part of its growth strategy, the bank had the following priorities:
Customer Engagement
:
Al Hilal Bank sought innovative strategies to engage its fast growing
customer base. They recognized the need to provide value-added services that would keep customers actively using their app
Lifestyle Rewards
:
Al Hilal Bank envisioned launching a loyalty and rewards program that would
enrich their lifestyle services and encourage customer retention. Crucially, this program needed to be fully funded by merchant partners, aligning with the bank's strategic objectives on managing costs.
Bank Account Sign-Ups
:
Encouraging users to sign up for a bank account through the Lifestyle
super app. The bank wanted to streamline the onboarding process and create compelling incentives for users to become account holders.
Pulse iD collaborated closely with Al Hilal Bank to develop a comprehensive solution that addressed the bank's priorities. The key components of the solution were:
Digital Outreach Enhancement:
Pulse iD designed and implemented a dynamic digital outreach
strategy that integrated seamlessly with the Lifestyle super app. This strategy included personalized recommendations, targeted promotions, and engaging content to captivate Al Hilal Bank's customer base
Cashback and Loyalty Rewards Program:
We conceptualized and executed a merchant- funded rewards program. This program incentivizes users to open and maintain bank accounts through the app. By partnering with a wide array of local and regional brands in sports, retail, and other sectors, we provided users with a diverse range of rewards and cashback offers.
Local and Regional Brand Engagement:
Pulse iD played an important role in curating and featuring local and regional brands within the Lifestyle super app. This strategic partnership increased user engagement, offered exclusive discounts, and promoted a sense of community by supporting local businesses.
Read more Customer stories
Read more Customer stories